Dominic Orlando
272984dom
Stoke-on-trent, United Kingdom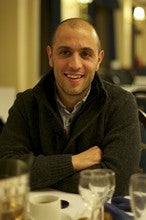 Konto Statistik
Hochgeladene Dateien:

4

Gesamtumsatz:

3

Portfolio Präsentation:

0%

Datenbank Präsentation:

0%

Downloads pro Bild:

0.75

Foren:

0

Monatliche Uploads:

0.05 Durchschnitt
BIO
I have a degree in Graphic Design and love using my creativity and imagination through the medium of photography. I have a serious and pretty stressful daytime job and photography is a real escape for me and certainly something I want to develop and be excellent at.
angemeldet seit:
February 11, 2011
Ausrüstung:
Nikon D300S. 50mm 1.4G
Favorisierte Themen:
Still Life, Portraits, Urban and anything I like the look of.
Stock rank: