Claudio Balducelli
Baldas1950
Bracciano (rome), Italy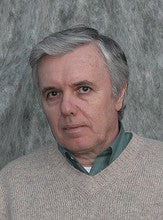 Konto Statistik
Hochgeladene Dateien:

707

Gesamtumsatz:

1,104

Portfolio Präsentation:

0.11%

Datenbank Präsentation:

0.01%

Downloads pro Bild:

1.56

Foren:

620

Monatliche Uploads:

5.84 Durchschnitt
BIO
Since I was a boy, I always had a passion for photography. In the 70's I loved spend so much time in the photographic development laboratory to experiment with film and photographic papers of various kinds.

I am a researcher in physics and computer science and in my work I have also acquired expertise in digital imaging.
I also conducted courses in this area.
In Italy I am a member of an association that promotes the photographic work not for profit.
Webseite:
http://www.fotopassione.eu
Folgen Sie mir:
angemeldet seit:
December 30, 2007
Ausrüstung:
Mirrorless Fujifilm X-T10 Gimp 2.6 Adobe Photoshop
Favorisierte Themen:
Nature, travels, art; but, anyway, I like to capture images with every aspect of the world we live in.
Stock rank: