Frederik Mulder
Frederikmulder
Pretoria, South Africa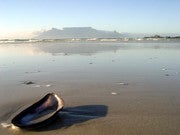 Konto Statistik
Hochgeladene Dateien:

3

Gesamtumsatz:

0

Portfolio Präsentation:

0%

Datenbank Präsentation:

0%

Foren:

1

Monatliche Uploads:

0.02 Durchschnitt
BIO
It's not so easy to be simple, but it's worth the difficulty.
angemeldet seit:
August 16, 2006
Favorisierte Themen:
I live in Africa, that's why I enjoy focusing especially on what makes Africa unique. But I also enjoy taking shots of people, objects and so forth. I also enjoy religious themes.