Jolene Treace
Idoarts
Fort wayne, United States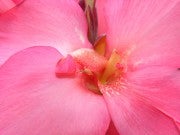 Konto Statistik
Hochgeladene Dateien:

2

Gesamtumsatz:

89

Portfolio Präsentation:

0%

Datenbank Präsentation:

0%

Downloads pro Bild:

44.50

Foren:

1

Monatliche Uploads:

0.01 Durchschnitt
BIO
I believe the truist artist statement to be "I create because I have to". The creative drive is in constant motion, always being stimulated by something. For me it is beauty...the beauty in color, line, texture. The creative process is a spiritual process for me.
Webseite:
http://www.atimetoknit.com
angemeldet seit:
October 10, 2005
Ausrüstung:
Sony Super Steady Shot 5.1 megapixel, 12x zoom.
Stock rank: