Foster Eubank
JenningsSayre
Laguna Woods, United States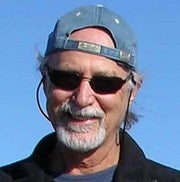 Konto Statistik
Hochgeladene Dateien:

1,294

Gesamtumsatz:

678

Portfolio Präsentation:

0.21%

Datenbank Präsentation:

0.02%

Downloads pro Bild:

0.52

Foren:

0

Monatliche Uploads:

21.57 Durchschnitt
BIO
Co-authored book "Then and Now Laguna Beach" published by Arcadia Publications. I photographed all "Now" images in the book.. Published "Laguna Beach Past and Present" through Blurb Books. See my Facebook page for more Then and Now pairs of Laguna Beach.
Folgen Sie mir:
angemeldet seit:
January 28, 2013
Ausrüstung:
NIkon D3300 Nikkor AF S 18-140 VR Nikkor AF-S 70-300 VR
Favorisierte Themen:
Beach and coastal views especially Laguna Beach; geology;environment-both natural and pollution; desert; rivers and brooks; mountains hiking, panoramas & expansive views
Stock rank:
Ich bin ein Fotograf, der ausschliesslich mit Dreamstime.com arbeitet.