Krzysztof Janczewski
Kapa1966
Gdansk, Poland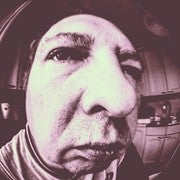 Konto Statistik
Hochgeladene Dateien:

6,510

Gesamtumsatz:

876

Portfolio Präsentation:

1.03%

Datenbank Präsentation:

0.1%

Downloads pro Bild:

0.13

Foren:

12

Monatliche Uploads:

59.72 Durchschnitt
BIO
My name is Krzysztof Janczewski.
I live in Gdansk, I deal with photography for pleasure.
What more can I say about myself? I love photography, photography in my life is a very important place. I like to catch these (important) moments, places and shut them in the frame, memorize my emotions and thoughts in this way.
Folgen Sie mir:
angemeldet seit:
February 24, 2009
Ausrüstung:
Photography: Sigma Sd1 Merrill with lenses mobile photography: Huawei P9. graphic tablet, some analog cameras, few digital cameras Sigma SD1, SD15, SD14 and software for post processing photographs.
Favorisierte Themen:
I like draw ideas & conceptual illustrations, logo design and modern Illustrations. I like photographing people, portraits or people in the entourage. I like landscapes, architecture with details.
Stock rank: