Lisa Mckown
Lephotography
Colorado Springs, United States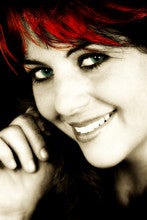 Konto Statistik
Hochgeladene Dateien:

3,623

Gesamtumsatz:

3,204

Portfolio Präsentation:

0.57%

Datenbank Präsentation:

0.06%

Downloads pro Bild:

0.88

Foren:

17

Monatliche Uploads:

25.70 Durchschnitt
BIO
Photography is an observation of an individual. It's finding something interesting in an ordinary subject... I've found it has little to do with the things you see and everything to do with the way you see them.
Webseite:
http://www.mckownphoto.com
Folgen Sie mir:
angemeldet seit:
June 3, 2006
Ausrüstung:
Between my husband and I, we have had mostly Canon and Nikon camera's and lenses. We are always trying to upgrade.
Favorisierte Themen:
Nature, Architecture and Portrait.
Stock rank:
Ich bin ein Fotograf, der ausschliesslich mit Dreamstime.com arbeitet.