Michael Riley
Mdriley00
Petaluma, United States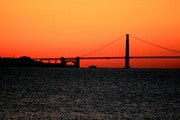 Konto Statistik
Hochgeladene Dateien:

0

Gesamtumsatz:

181

Portfolio Präsentation:

0%

Datenbank Präsentation:

0%

Foren:

0

Monatliche Uploads:

0.00 Durchschnitt
BIO
Well worn, substantially traveled photographer, with interest in landscapes, cityscapes and animals. Resident (mainly) in northern California's Bay Area. Member of a large and extended family populated by a collection of artists entrepreneurs and corporate toilers, extended over three continents.

Want to capture a highlight of emotions.
angemeldet seit:
April 10, 2007
Favorisierte Themen:
Landscapes, cityscapes, seascapes, travel, fruit, animals.