Jennifer Walz
Qiwoman01
Dallas, Texas, United States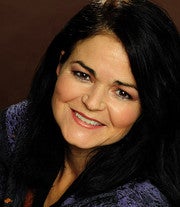 Konto Statistik
Hochgeladene Dateien:

435

Gesamtumsatz:

2,952

Portfolio Präsentation:

0.08%

Datenbank Präsentation:

0.01%

Downloads pro Bild:

6.79

Foren:

306

Monatliche Uploads:

3.09 Durchschnitt
BIO
Author/Photographer : Saying Goodbye To Buddy, a book to help kids deal with the loss of a beloved pet.
First Place winner in DT's "Uncover Your Emotions" assignment contest, June 1, 2006
Webseite:
http://www.facebook.com/walz.jennifer
Folgen Sie mir:
angemeldet seit:
October 15, 2005
Ausrüstung:
Canon Rebel T5, Canon 6D + 24-105mm IS lens. Also Canon Digital Rebel XTi + 16-55mm IS lens, Canon IS 70-300mm lens, 50mm prime lens, Sigma 10-20mm wide angle. Various filters. Images taken prior to mid2007 were taken with Canon Digital Rebel XT and 18-55mm lens. Photoshop CS2/CS3 for processing. Alien Bees Lighting System thanks to DT, plus Westcott studio lights, umbrellas, etc.
Favorisierte Themen:
Children and pets, architecture
Stock rank:
Ich bin ein Fotograf, der ausschliesslich mit Dreamstime.com arbeitet.