Richard Weiss
Ricktor@mac.com
Pleasant Grove, United States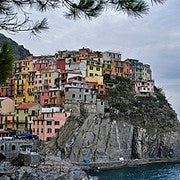 Konto Statistik
Hochgeladene Dateien:

10

Gesamtumsatz:

15

Portfolio Präsentation:

0%

Datenbank Präsentation:

0%

Downloads pro Bild:

1.50

Foren:

0

Monatliche Uploads:

0.07 Durchschnitt
BIO
I believe there are many natural wonders and great beauty around us if we but take the time to look and really see. The natural creations of light and colors are wondrous to behold.
Webseite:
http://rickweissphotography.smugmug.com
angemeldet seit:
March 2, 2006
Ausrüstung:
Nikon D200 and D3300, 7 different Nikor lenses, various lens filters (polarizer, neutral density gradients, warming, etc) Manfroto carbon composite tripod with hand grip mount. 27" late 2013 iMac plus Adobe Creative Suite 2014.
Favorisierte Themen:
Landscape, outdoors and nature. Flowers and horticultural subjects. Creating imagined landscapes using software.
Stock rank: