Matthew Ragen
Searagen
Seattle, United States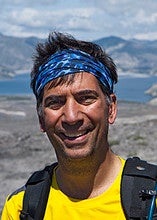 Konto Statistik
Hochgeladene Dateien:

1,734

Gesamtumsatz:

3,135

Portfolio Präsentation:

0.27%

Datenbank Präsentation:

0.03%

Downloads pro Bild:

1.81

Foren:

1

Monatliche Uploads:

11.64 Durchschnitt
BIO
Photography is my creative escape from my daily work as a Product Manager at a large software company. The creative aspect of making a great photograph helps me retain balance. In addition to stock photography, I also work on fine art photography in both digital and analog formats including alternative processes like platinum/palladium, cyanotypes and bromoil prints.
Webseite:
http://blackwhiteandcolor.net
angemeldet seit:
October 26, 2005
Ausrüstung:
Canon EOS 5D with 16-35mm f2.8L, 24-70mm f2.8L, 70-200mm f2.8L and other lenses. Other cameras used in my photography include Fuji X-Pro 2, Sony RX100, and a number of film cameras.
Favorisierte Themen:
Travel, nature, wildlife, and landscape photography.
Stock rank: