Nathan Allred
Treasurephoto
Hooper, United States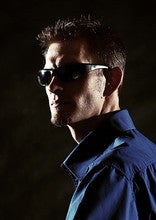 Konto Statistik
Hochgeladene Dateien:

256

Gesamtumsatz:

1,322

Portfolio Präsentation:

0.04%

Datenbank Präsentation:

0%

Downloads pro Bild:

5.16

Foren:

0

Monatliche Uploads:

2.31 Durchschnitt
BIO
I have photographed my whole life. Since I was a child I belived life to be too precious to not capture some of it along the way. This is what photography does, and in that sense, it is magical. It is my passion.
Webseite:
http://www.treasurephoto.net
angemeldet seit:
December 11, 2008
Ausrüstung:
Canon 5D and assorted "L" and EF lenses and accessories
Favorisierte Themen:
people, macro, nature, abstract, & various specialized techniques such as macro, wide angle, photoshop manipulation, slow shutter, etc.