Adam Edwards
Adamedwards
Warwick, United Kingdom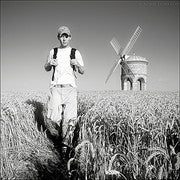 Konto Statistik
Hochgeladene Dateien:

488

Gesamtumsatz:

1,295

Portfolio Präsentation:

0.08%

Datenbank Präsentation:

0.01%

Downloads pro Bild:

2.65

Foren:

0

Monatliche Uploads:

4.48 Durchschnitt
BIO
I am a photographer based in central England. Landscape/nature photography is my first passion though my photographic interests are far reaching and extend to a range of genres and styles. All images are generated from Canon RAW files and carefully processed to ensure high quality files. Should you require an image in an additional format please contact me and I will be happy to upload one.
Webseite:
http://www.adamedwardsphotography.com
Folgen Sie mir:
angemeldet seit:
February 26, 2009
Ausrüstung:
Canon D-SLR cameras; Sigma, Tamron & Canon lenses; Photoshop
Favorisierte Themen:
Nature, landscapes, food, property, animals.
Stock rank: