Angel Luis Simon Martin
Angelsimon
Avila, Spain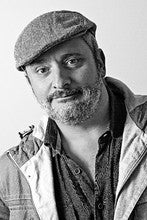 Konto Statistik
Hochgeladene Dateien:

4,997

Gesamtumsatz:

3,769

Portfolio Präsentation:

0.81%

Datenbank Präsentation:

0.08%

Downloads pro Bild:

0.75

Foren:

512

Monatliche Uploads:

52.05 Durchschnitt
BIO
A lifetime dedicated to photography, with a continuous self-taught, which has been several exhibitions, some prizes, and a lot of work and satisfactions. But best of all is to have the approval of many customers using my images.
angemeldet seit:
January 9, 2010
Ausrüstung:
I use to work with first line Nikon equipment.
Favorisierte Themen:
You can find a lot of different issues in my portfolio, all dedicated to what we do or use in everyday life. Food and drink, healthcare, industrial, landscape, still life, back to school, travel, backgrounds, and more.
Stock rank: