Janis Ciemgals
Drago76
Riga, Latvia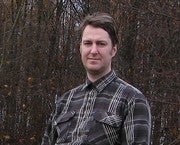 Konto Statistik
Hochgeladene Dateien:

27

Gesamtumsatz:

21

Portfolio Präsentation:

0.01%

Datenbank Präsentation:

0%

Downloads pro Bild:

0.78

Foren:

89

Monatliche Uploads:

0.37 Durchschnitt
BIO
As i dislike cities, and in a way to living in rural site, i like to shot a nice nature sights, wild animals and birds, sky with interesting clouds, and as a astronomer - also moon and so on via telescopes. Also i use small telescope as telephoto lens for wild animals and bird shooting at 400mm focus ( really with my camera crop factor of 1.6x it works as nearly 600mm lense ). Not loving post processing, as so, i try to take a maximal good, natural shots. I would be grateful to thos ... mehr
As i dislike cities, and in a way to living in rural site, i like to shot a nice nature sights, wild animals and birds, sky with interesting clouds, and as a astronomer - also moon and so on via telescopes. Also i use small telescope as telephoto lens for wild animals and bird shooting at 400mm focus ( really with my camera crop factor of 1.6x it works as nearly 600mm lense ).
Not loving post processing, as so, i try to take a maximal good, natural shots.

I would be grateful to those buyers who let me know how and where my images are used. It can be done by commenting the image that has been bought. Thank you!
verstecken
Webseite:
http://astro.sten.lv
Folgen Sie mir:
angemeldet seit:
December 19, 2011
Ausrüstung:
Ex:Canon EOS 350D with Сanon kit EF-S 18-55 mm ( now IS version! ) Now: Canon EOS 450D, kit EF-S 18-55 IS,Canon EF-S 55-250 IS STM, Canon EF 50mm f/1.8 STM, EF-S 10-18 IS STM, and William Optics Zenithstar 66SD telescope as telephoto objective. Canon Powershot A95, A710IS,iPhone SE, kn-tripod40,monopod kn-tripod45, kn-tripod21N, 580EX II, GIMP 2.6, Linux Slackware,Mac OS X, darktable, ufraw.
Favorisierte Themen:
Nature, animals, sky at day and night ( also via telescopes ), rural scenes.
Stock rank: