Robin Muirhead
Kcdesigns
Manchester, United Kingdom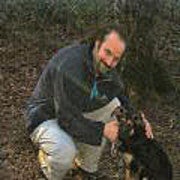 Konto Statistik
Hochgeladene Dateien:

17

Gesamtumsatz:

6

Portfolio Präsentation:

0%

Datenbank Präsentation:

0%

Downloads pro Bild:

0.35

Foren:

0

Monatliche Uploads:

0.15 Durchschnitt
BIO
Enjoy sculpting using traditional and digital mediums. Have been working in the Art field since 20 plus years beginning with traditional sketching and painting moving on to Sculpting and later to digital design.
Trained Artist into 2D 3D Graphic design.
Also create themes for Blackberry.
Webseite:
http://ringtone-3g.com/blog/
angemeldet seit:
March 19, 2008
Ausrüstung:
Kodak Computer Adobe 3D Max Carrara. Clay
Favorisierte Themen:
Art Animals Nature Abstract objects.
Stock rank: