Ket Sang Tai
Ketsang
Birmingham, United Kingdom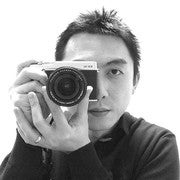 Konto Statistik
Hochgeladene Dateien:

499

Gesamtumsatz:

15

Portfolio Präsentation:

0.08%

Datenbank Präsentation:

0.01%

Downloads pro Bild:

0.03

Foren:

0

Monatliche Uploads:

27.72 Durchschnitt
BIO
I am a full time doctor and part time freelance photographer. Capturing magical moments in life and create beautiful pictures of this wonderful world we live in is my passion.
Webseite:
http://www.kstphotography.net
angemeldet seit:
September 26, 2016
Ausrüstung:
Fujifilm X-T1, Samyang 12mm, XF 16mm, XF23mm, XF35mm, XF56mm, Zeiss 50mm Macro.
Favorisierte Themen:
Nature, macro, people, travel