Leszek Wrona
Leswrona
Burnaby, Canada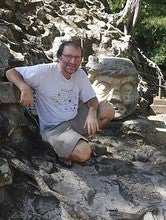 Konto Statistik
Hochgeladene Dateien:

3,667

Gesamtumsatz:

1,142

Portfolio Präsentation:

0.59%

Datenbank Präsentation:

0.06%

Downloads pro Bild:

0.31

Foren:

97

Monatliche Uploads:

38.60 Durchschnitt
BIO
Taking pictures is fun, uploading and keywording is work, seeing that someone finds it useful is gratifying.
I am an amateur photographer taking pictures of places, people, and events that I find interesting. I hope that visitors to my portfolio can find my images valuable and enjoyable.
Folgen Sie mir:
angemeldet seit:
April 29, 2010
Ausrüstung:
Pentax K-X and two passionate eyes
Favorisierte Themen:
Landscape, architecture, culture, people, sports, festivals
Ich bin ein Fotograf, der ausschliesslich mit Dreamstime.com arbeitet.