Gunjan Karun
Smartcoder
Indore, India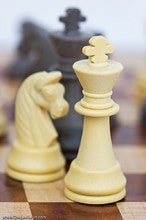 Konto Statistik
Hochgeladene Dateien:

236

Gesamtumsatz:

883

Portfolio Präsentation:

0.04%

Datenbank Präsentation:

0%

Downloads pro Bild:

3.74

Foren:

17

Monatliche Uploads:

1.87 Durchschnitt
BIO
I am dedicated to providing quality stock photos, specially related to India and its diverse culture and religions.

All the photos are professionally post processed and retouched to ensure that you get the best quality photo.

If there is something that you want done, you can contact me by leaving a comment to one of my photos.

Do visit my blog to know a bit more about me and my work :)
Webseite:
http://instagram.com/gunjankarun
angemeldet seit:
August 6, 2007
Ausrüstung:
I use Nikon cameras with tons of lenses and also an Olympus E-PL1 when I want to travel light
Favorisierte Themen:
Macro, travel, business, beauty. I love bright and gaudy colors in my photos.
Stock rank:
Ich bin ein Fotograf, der ausschliesslich mit Dreamstime.com arbeitet.