Tad Denson
Myshotz
Mobile, United States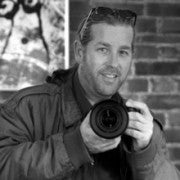 Konto Statistik
Hochgeladene Dateien:

416

Gesamtumsatz:

3,247

Portfolio Präsentation:

0.07%

Datenbank Präsentation:

0.01%

Downloads pro Bild:

7.81

Foren:

1

Monatliche Uploads:

2.83 Durchschnitt
BIO
It's not WHAT you know - it's what you DO with what you know.

We're fun! We're good! And our photos SELL! They sell the client, the sell the model, they sell our talents. Our specialties include creative advertising photos, fashion shots, executive portraits, kids pics, weddings, and even pets! To capture your moments... when it really matters... hire the MyShotz.com team!
Webseite:
http://www.myshotz.com
angemeldet seit:
October 10, 2005
Ausrüstung:
DIGITAL: Nikon D700, D7000, D300. Lenses from 10.5mm - 500mm. FILM: Canon A1 and Nikon F3HP.
Favorisierte Themen:
People, Expressions, Nature close ups, Aviation
Stock rank:
Vorgestellter Fotograf zwischen November 15, 2005 und November 22, 2005